Automate your Lab with LabCollector!
In the fast-growing world, where every industry's endeavor is to balance the supply and demand of things, automation has proven to be a boon to achieve these goals. Although lab automation is being widely practiced nowadays, the initiation of laboratories using automated machines was pioneered long back in the 1980s. Since then automation has become one of the necessities of today's research practices. Even though various academic labs still occasionally rely on automation, test labs, pharmaceutical, and biotech industries have rapidly evolved themselves to automate their research labs. Right from receiving the samples to its storage and final usage in assays is now being documented with the help of machines and software that help labs automate these processes thus making them efficient.
If you are a researcher you can visualize easily making an inventory of samples, reagents, assays, etc manually, repeating the same process which ate up a lot of productive time. You could have done an experiment during that period or other necessary things. A Ph.D. student or a post-doctorate or any researcher can relate to such situations, where they have wasted hours in tracking a reagent, sample, or making inventories manually. Owing Laboratory Information Management Systems (LIMS) and automation tools offered by them have changed the laboratory management tremendously over the decades.
LabCollector LIMS allows you to bring all the laboratory information in one place.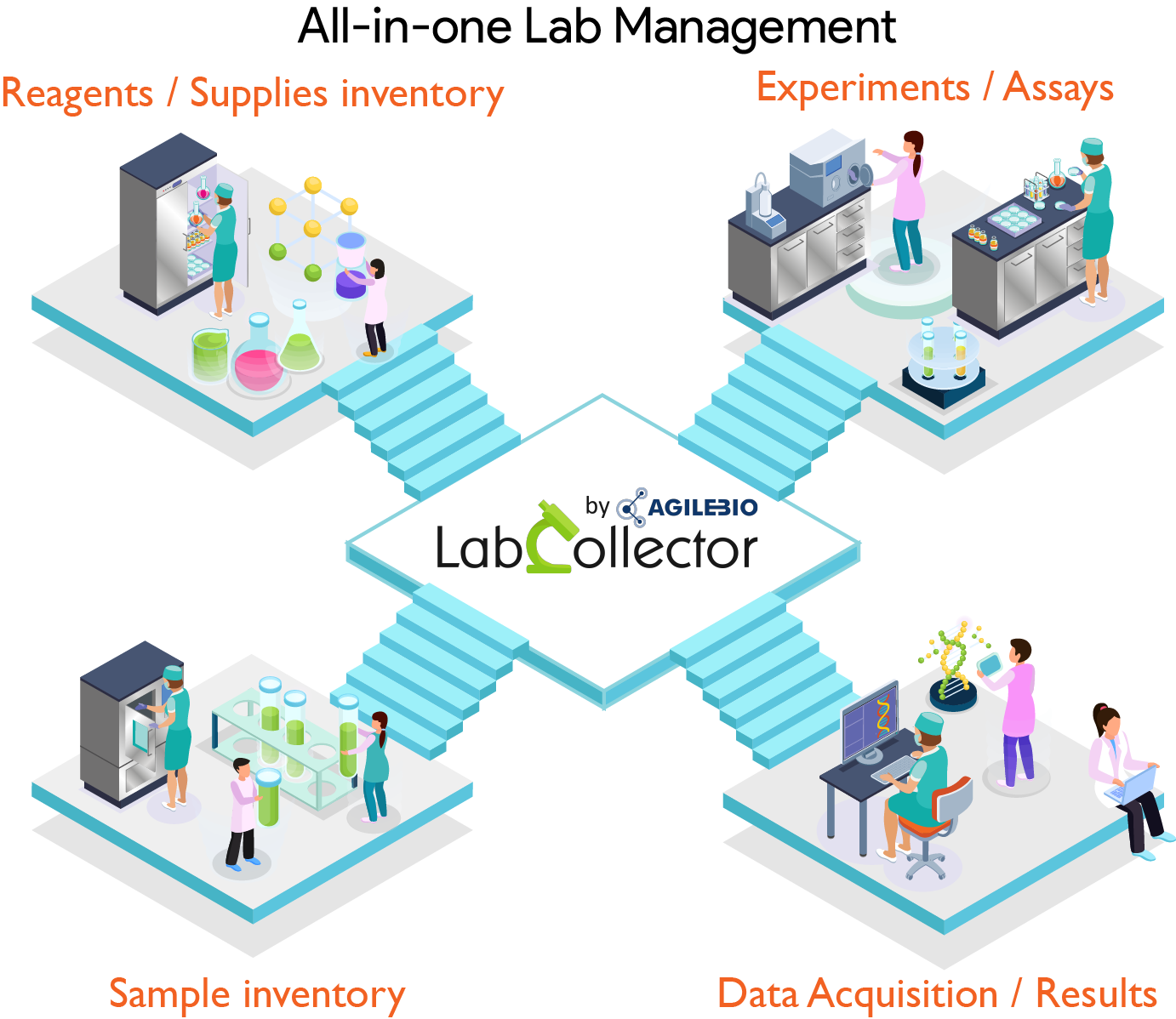 It's not just the automated tools but LIMS that help connect the machines to one main anchor such as LabCollector thereby linking every process in the lab & achieve complete lab automation. Imagine if the machines just sort your sample or reagents or perform assays for you! You will have to use these samples or reagents or results from the machines to complete your experiments or analyze your results. Every researcher can relate to doing experiments, for example using a PCR machine and then analyzing its data in excel sheets to make graphs. Here, you would have to take the results in USB key from the computer near the machine or transfer to a common folder to copy the machine results and then analyze them on your computer. This way only a part of the lab is automated and the rest still depends on manual prowess which is prone to human errors. Thus every lab needs LIMS software which helps in achieving Laboratory automation. LabCollector serves this purpose where researchers can attain the lab automation by various tools and add-ons that it offers.
LabCollector helps with lab automation by offering:-
Sample management
---

Buy your tubes rack scanners directly on our online shop.
---
Lab inventory management
Experiments / Assays / tests management
Instrument integration & data acquisition
LabCollector LIMS helps connect all lab processes!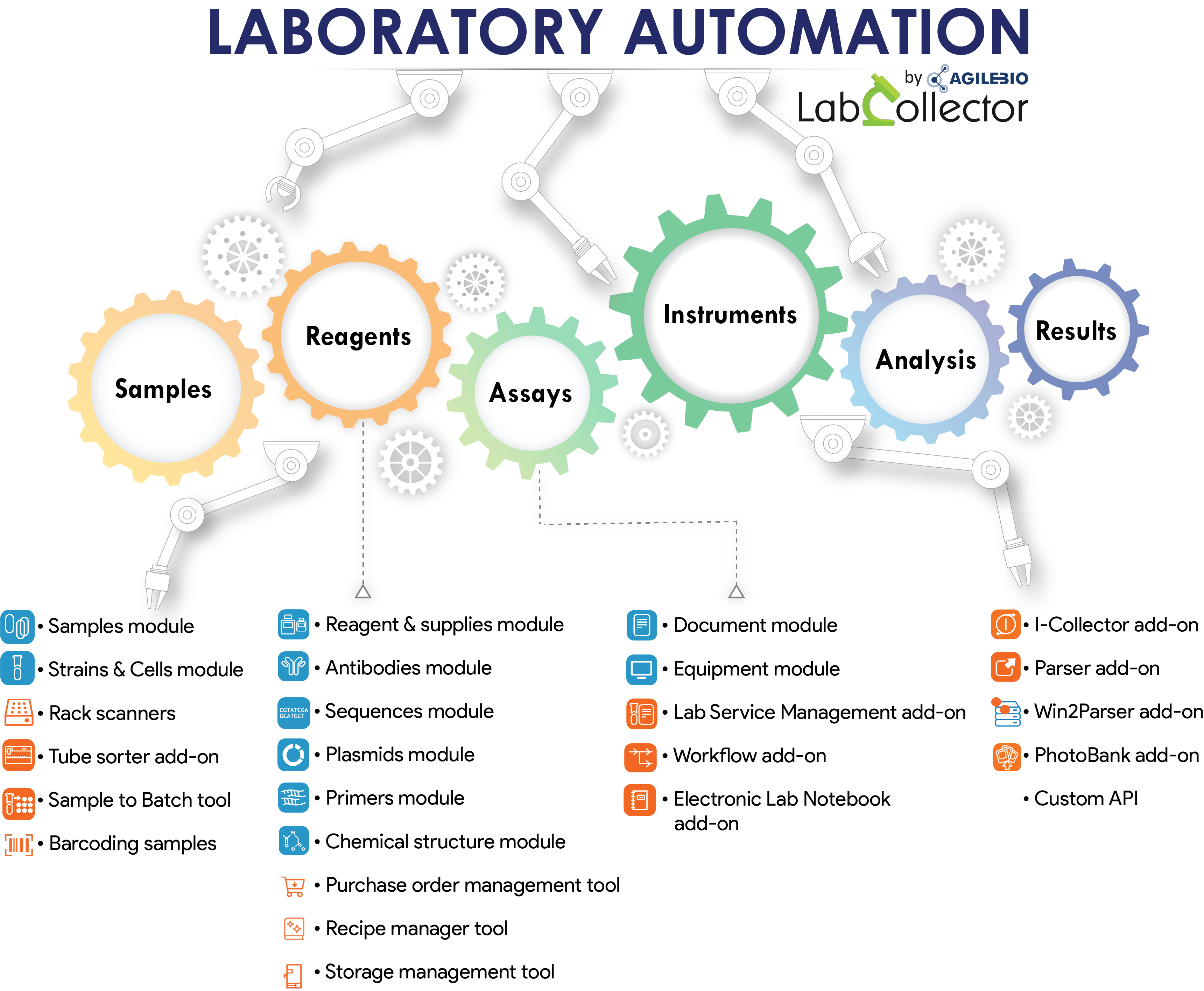 To help set up LabCollector v6.0 please refer to our Manuals and our Knowledgebase
Image/Graphics Credits: –Graphics from https://fr.freepik.com/