The new version of Labcollector v6.1 is here! Discover now the amazing new features we have made.
What is new in LabCollector v6.1?

LabCollector v6.1 customization
Adapt LabCollector to your own color scheme… it's now possible! Add the colors you want to the login page, as well as to the main menu. Solid color or gradient, everything is possible. Change according to your needs or your mood in one click.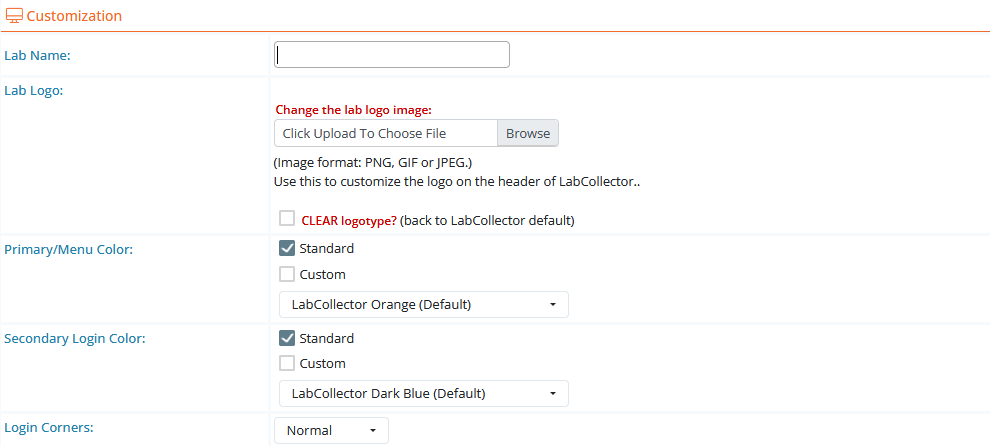 Multilingual custom fields
You have within your modules, custom fields specific to your needs. Translate these fields into the language of your choice in order to adapt perfectly to the language changes of LabCollector.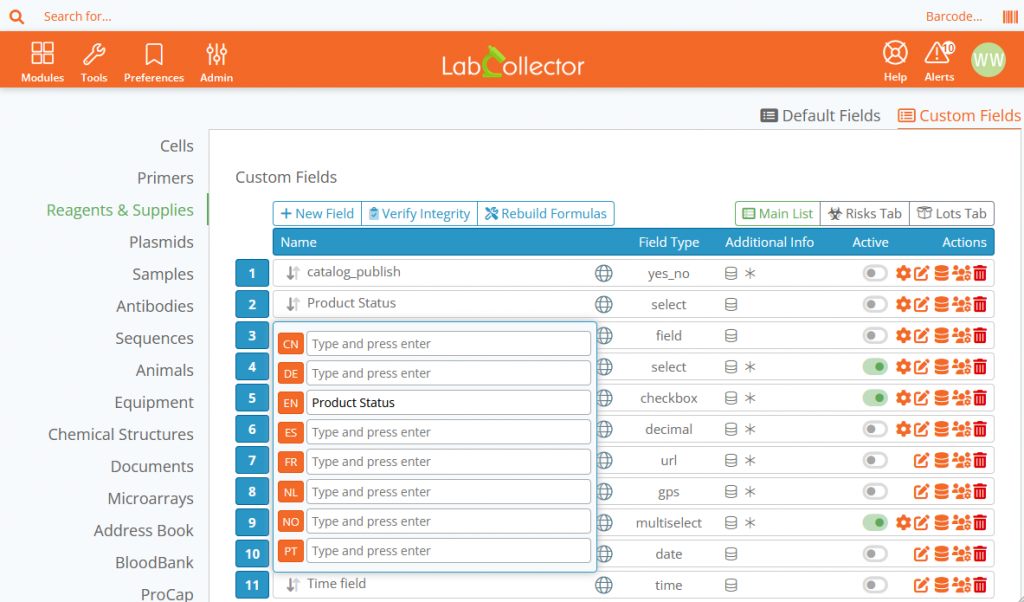 Import data and LabCollector performance
LabCollector's performance has been improved to provide greater efficiency in importing data. You can now import by default up to 5000 records per import. This limit can be changed in the LabCollector files. The improved performance of LabCollector also allows for faster display of records when there are a lot of them.

Recipes
Recipes are extremely useful if you want to reproduce the same final product (reagents, solutions etc.) all the time. We have made many improvements to offer the best possible tool.
Alternative components: add alternative components to recipes in one click. Vendor and brand names are displayed for each component during the search.
Multiplier coefficient: don't waste any more time making your calculations, add directly a multiplier coefficient during the execution of the recipe. The new quantities will then be automatically calculated.
Quantity tolerance: add a tolerance for each quantity of each component. The multiplication coefficient is also applied to the tolerance.
Generic quantity: new step allowing to add free text and a generic quantity for this customized step.



Accessibility
The authorization management system has been improved to simplify the management of different user levels. A specific category in the settings now allows managing the different permissions: Access Permissions.
Staff level users can now access the management of memorized items and use the work lists.
Staff+ level users can access the audit trail (already accessible in previous version of LabCollector)
Admin level users can now access all or specific sections of the administration configuration as well as other areas (custom modules, default fields, field order, etc.)