The human genome! This structure has been studied for nearly 200 years and was read in its entirety in 2003. This was a crucial step in the evolution of medicine and scientific research. The study of genes has become for several years a widely used tool in current health care. This evolution is notably due to the democratization of DNA sequencing technology.
The first genome sequencing took 10 years and cost more than 2 billion dollars. Today a whole genome/exome sequence costs about 1000 USD and takes only a few days – www.genome.gouv
The use of DNA is obviously very important in research but has also become a main staple in medicine, especially for precision medicine. Understanding DNA, its interactions, its function, was until now the only concern. For several years, DNA has been used to push the envelope even further; by detecting DNA's variations and deducing a prognosis even before the physical appearance of symptoms or diseases states. DNA also plays a role in the environment which we refer to as eDNA (Environmental DNA). All these developments are putting additional pressure on laboratories in terms of cost, time and efficiency. So, how laboratories can do more with less?
AN ALL-IN-ONE MANAGEMENT SOLUTION FOR NEXT-GENERATION SEQUENCING
LabCollector LIMS is capable of supporting any type of NGS laboratory – research and diagnostic. It can support the evolving needs of each lab with a simple and efficient solution that can handle complex workflows and large volumes of data. From receiving requests and samples to sending reports, LabCollector is involved in every step of the sequencing process.
1. A simple way to receive and track samples
Receiving samples and tracking test progress has never been easier! Receiving samples is often a laborious task. With LabCollector this task becomes fast and easy:
Accelerate sample accessioning and unpacking of large quantity of packages of samples received with Sample Receiving & Plating add-on
Manage the storage of plates/boxes
Identify each sample with specific barcode creation
Integrate with 2D rack scanner, and connection with printer and barcode reader
Plating mode: verify samples before adding to plates, with update and create records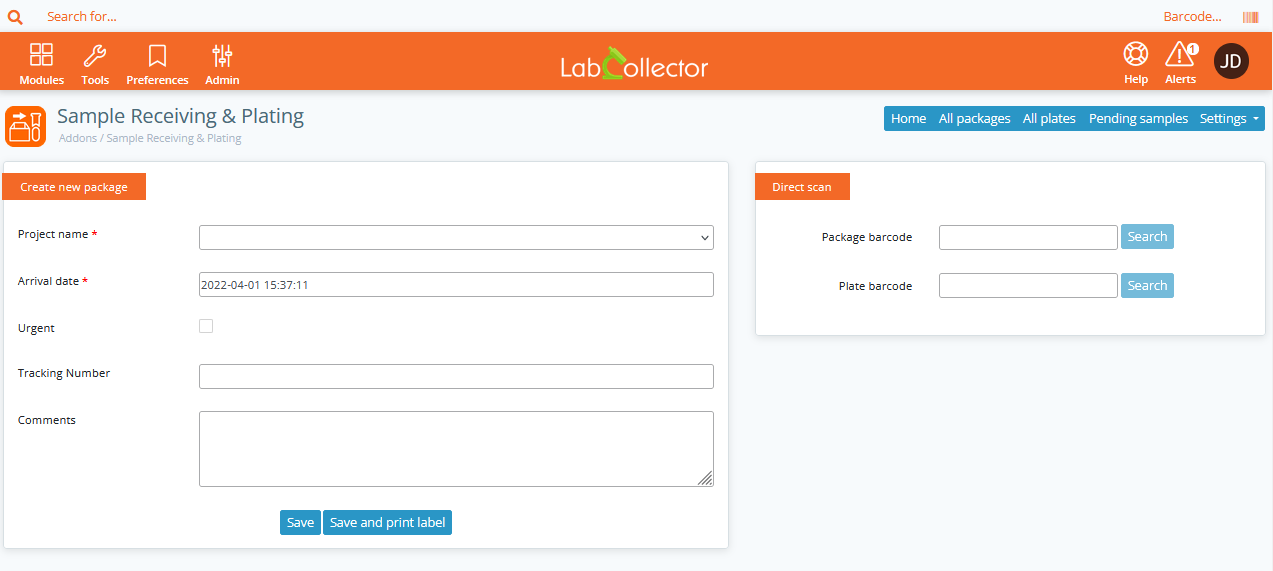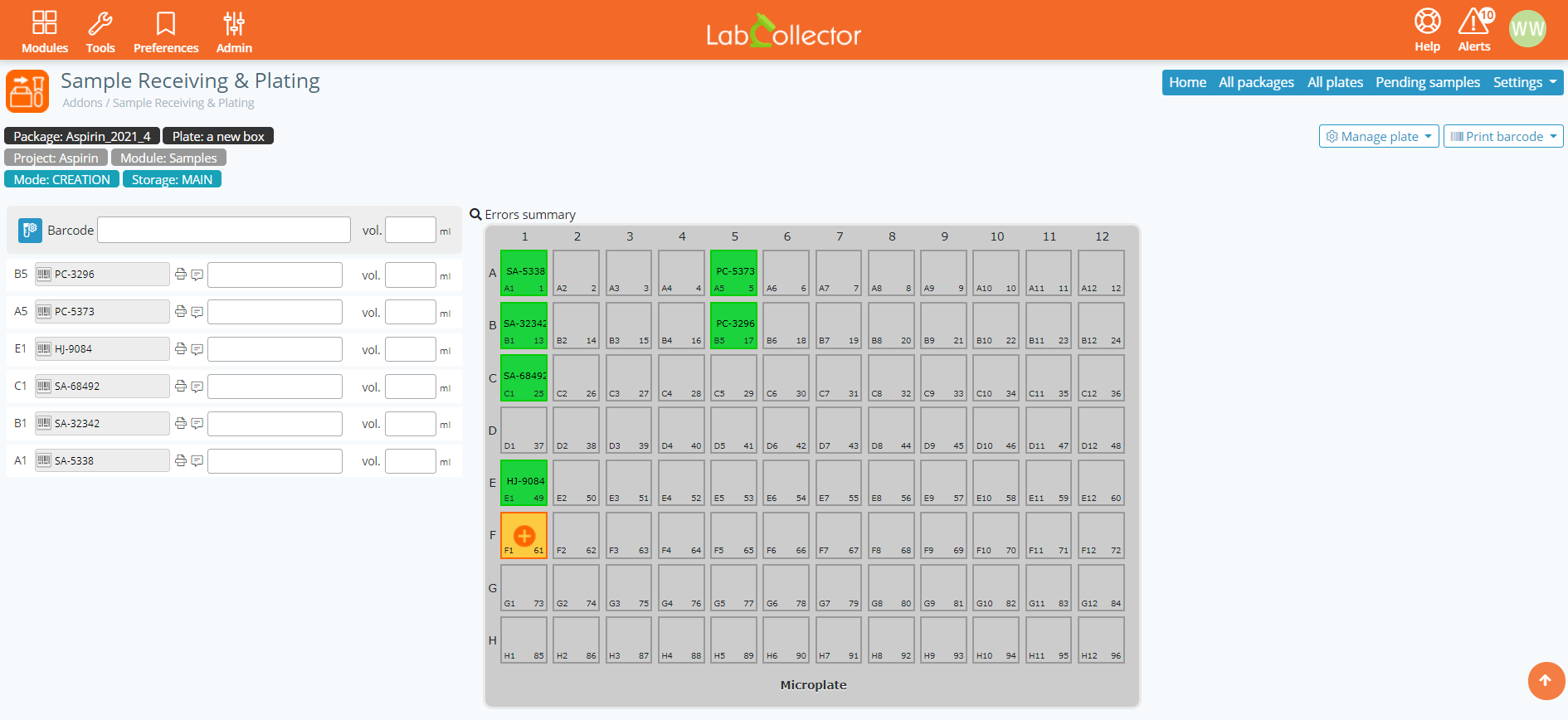 Sample Receiving & Plating add-on interface
All this allows you to create and manage a hierarchical and organized storage, ideal to find all your samples anywhere and anytime. It's a huge time saver!
2. Real time test tracking
Being able to track the progress of each ongoing test in real time is a must in laboratories performing genetic testing. Each test is unique, all data must be linked to the right test and the right samples. To do this, LabCollector uses the Lab Service Manager add-on. Simple and easy to use, it allows any laboratory with many tests to perform, to follow in real time the progress of each test for each sample.
Link between Sample Receiving & Plating and LSM for more efficient tracking of sample status
Real-time monitoring of the progress of each test
Receive requests on LSM from an external portal (read more about our LSMRemote portal)
Start workflows directly from the LSM add-on
Creation of report and invoice templates
Automatic generation of reports and invoices
And much more!
Lab Service Manager is a complete add-on! This add-on allows you to manage many time-saving tasks and make your lab even more agile!
3. Create and manage complex processing and QC workflows
The choice of a LIMS for a laboratory using NGS techniques can be complex! You need a solution that is able to manage complex and numerous workflows. The Workflow Manager add-on is the ideal add-on!
Intuitive graphical designer
Free creation of workflows
Link with LabCollector modules and add-ons to better manage storage, samples etc.
A dashboard summarizing the entire workload
GxP compliance
Possibility to validate certain important steps
Recording of all work done and in progress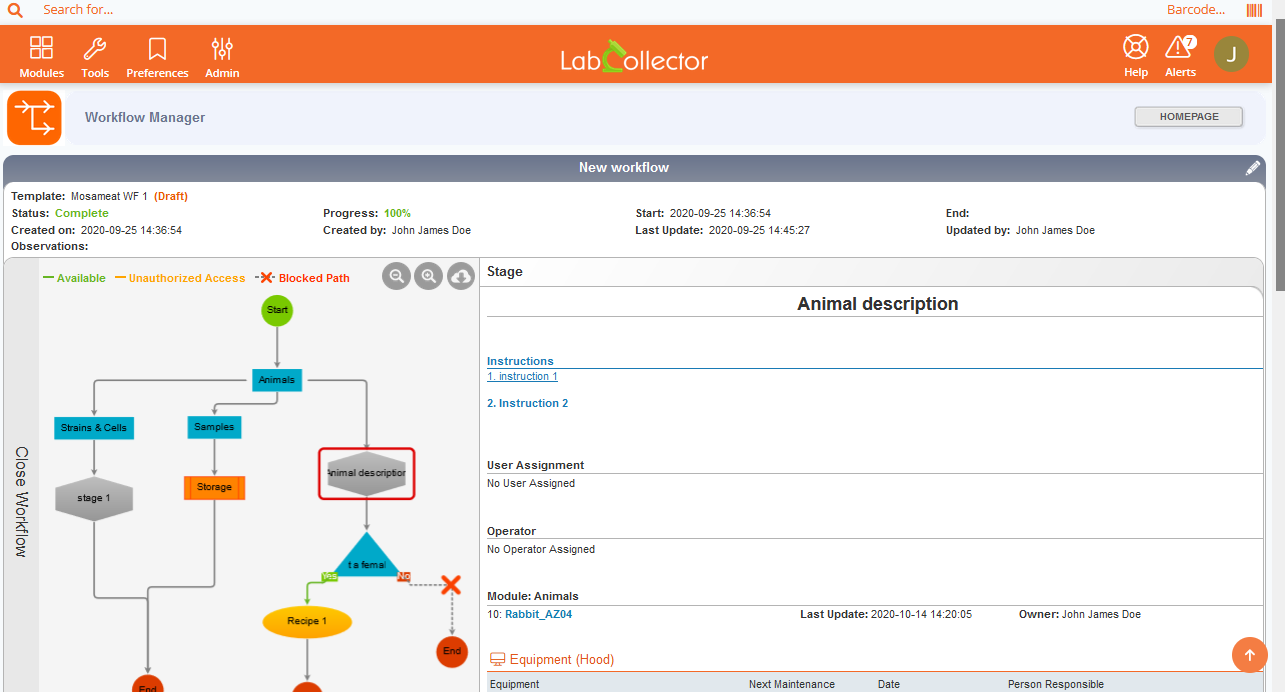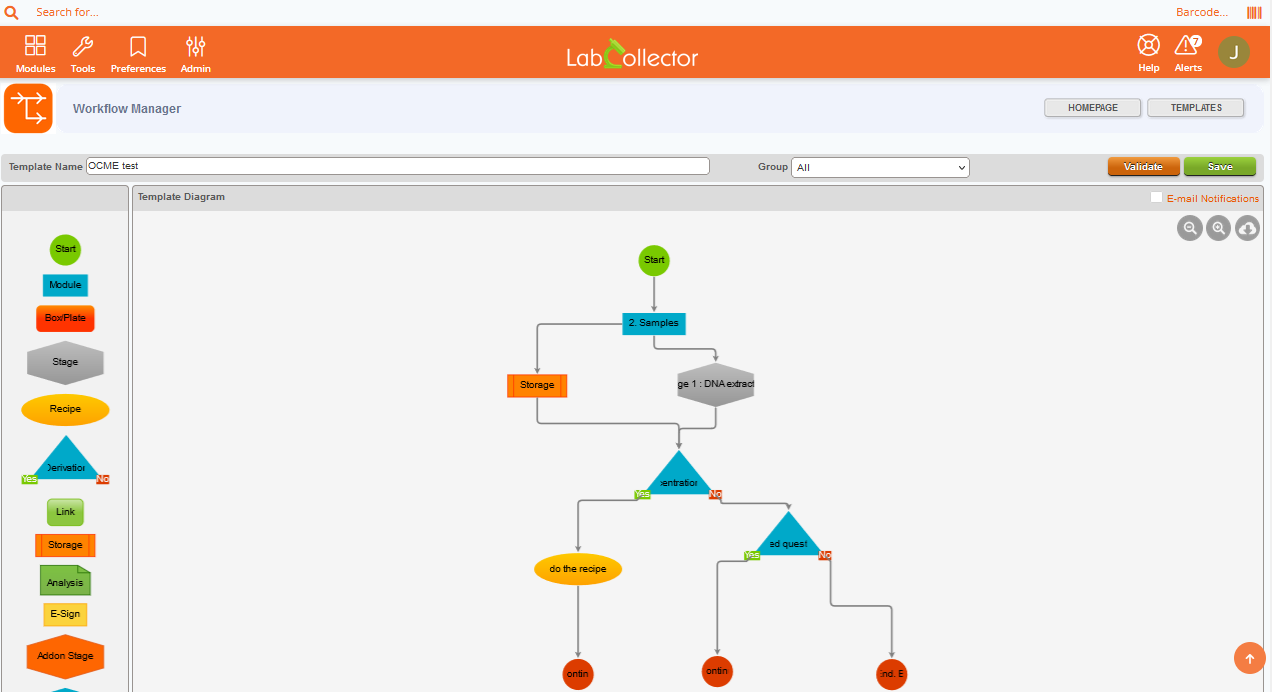 Workflow Manager add-on interface – Master Workflow Template / Workflow Template
Using Workflow Manager, standardization of processes becomes simple. From sample preparation to quality control, all workflows can be created and monitored directly within this add-on.
4. Integrate your lab instruments and automate your work
The management of the large amount of data created by NGS is an extremely important point for any laboratory wishing to invest time and money in these techniques. Thus, when using a sequencer, it is very important to retrieve the data as a whole and in a correct way. This can be difficult when using multiple processing intermediaries to manage the transmission of data from the machine to the analysis software.
To avoid this hassle, LabCollector has developed a tool, I-Collector, that allows any type of laboratory instrument or remote softwares to be integrated directly into LabCollector LIMS. The data is then parsed and available directly on LabCollector.
Integrate your instruments to LabCollector such as PCR or NGS (check our list of already integrated instruments)
Integrate remote softwares to LabCollector
Ensure data integrity and compliance
Send data directly to LSM
Handles everything from simple file parsing to complex bidirectional communication
Supports all protocols (RS232, USB, TCP/IP, files).
Ready-to-use instrumentation plugins
*** NEW ***
ALSO INTEGRATE A BIOINFORMATIC PIPELINE WITH LABCOLLECTOR
LabCollector now offers the possibility to integrate a bioinformatic pipeline directly linked to the LIMS and simplify data analysis. The data received on LabCollector can be directly analyzed. No need to increase the number of people involved and the number of software to manage, everything can be done in one place. Stay tuned to learn more about this new integration!
YOUR END-TO-END SOLUTION FOR NGS

The use of genetic analysis techniques will continue to grow! Managing all of this data in a simple and above all compliant way is a challenge that must be met. With LabCollector LIMS for NGS, the solution is simple, flexible and above all adaptable to the needs of each laboratory.
Smooth storage management, real-time work and sample tracking, clear and precise workflows, lab automation and so much more!
Contact us today to learn more about what we can offer to your laboratory!
---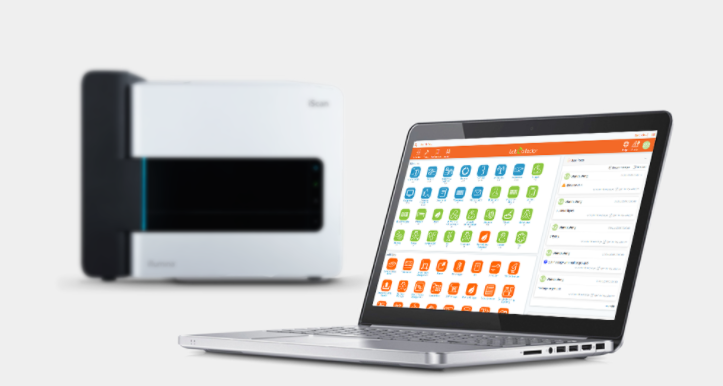 REQUEST A QUOTE FOR OUR LABCOLLECTOR NGS PACK NOW!
---